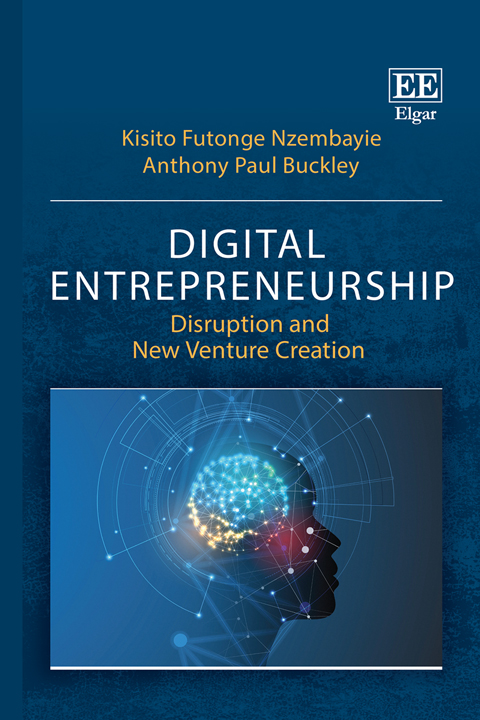 Recognizing how the lines between digital and traditional forms of entrepreneurship are blurring, this forward-thinking book combines digital technology and entrepreneurship perspectives to advance knowledge on this paradigm-shifting typology of entrepreneurship.
Disruption and New Venture Creation
Order copies for college libraries or personal use.
Kisito Futonge Nzembayie obtained his PhD in Digital Entrepreneurship at the Technological University Dublin where he lectured full-time for 2 years afterwards. He is a newly-appointed Assistant Professor in Entrepreneurship at the Trinity Business School, TCD, starting August 2022. His core areas of research and practice are in Digital Entrepreneurship and Digital Growth Marketing.
Dr Anthony Paul Buckley is an experienced Head of Department with a demonstrated history of working successfully in the higher education sector. He is skilled in analytical skills, innovation management, data analysis, entrepreneurship, and strategic planning. He is a strong marketing professional with a Doctor of Philosophy (PhD) in Management from Lancaster University UK.

'Digital technologies have fundamentally reshaped entrepreneurship. Uniquely and deeply informed by both scholarship and business practice, this book offers an up-to-date account of entrepreneurship in the digital age while addressing sub-topics of great contemporary interest, such as disruption, external enablement, design thinking, and the process nature of venture creation.'
Per Davidsson, QUT Business School, Australia and Jönköping International Business School, Sweden
'Nzembayie and Buckley have provided a digital entrepreneurial process model to guide digital entrepreneurs in this volatile, uncertain, complex and ambiguous (VUCA) world of the 21st century. That their model is grounded in an action research design provides an invitation for other digital entrepreneurs to exploit their experience in like rigorous, reflective and relevant action design research processes to advance the growth of digital ventures.'
David Coghlan, University of Dublin Trinity College, Ireland
Stay tuned
Subscribe to newsletter to stay up to date.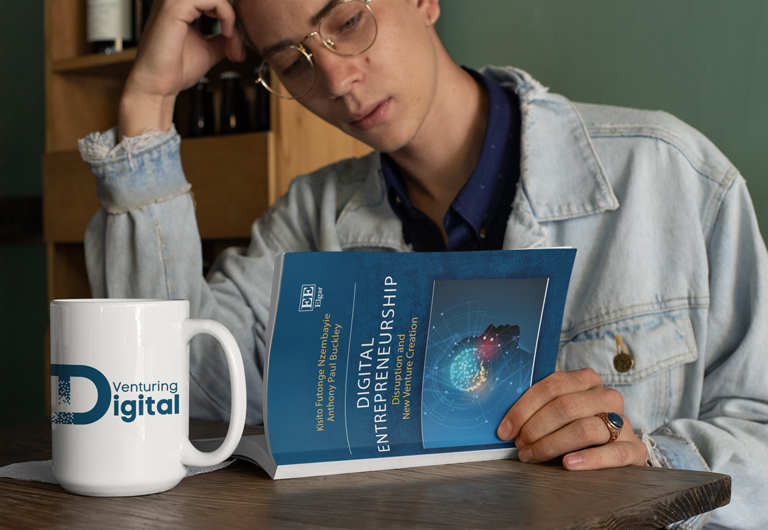 Recommended Citation
Nzembayie, K.F., & Buckley, A.P. (2022). Digital Entrepreneurship: Disruption and New Venture Creation. Cheltenham, UK and Northampton, MA, USA: Edward Elgar Publishing.